Leave Belsize Park Upholstery Cleaning NW3 to the Professionals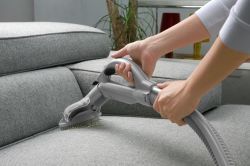 Do you live in or around the Belsize Park area? Do you have one or more pieces of upholstery that need special cleaning NW6? Then look no further. Belsize Park Cleaners are an experienced, professional Belsize Park upholstery cleaning service dedicated to ensuring that your special pieces of upholstery are cleaned in a safe, careful and thorough way - and with no need for you to leave your house at any point! In fact, all you need to do is call
and let us take care of the rest.
Our Upholstery Cleaning Services are Designed to Suit Any Schedule
Everyone who has owned a piece of upholstery will know how concerning it can be to both keep it clean and safe. There is so much going on all around it that can be of potential harm to it. Firstly there is the day to day routine: people coming and going, in, out and around the house. Perhaps the odd visitor who will use an upholstered chair, or a child who might handle some upholstered curtains without due care and attention. Then there are the larger scale events, such as parties - where the chance of upholstery being stained or ruined is always a present. How about that expensive sheepskin rug that used to be a bright cream colour but now has red wine stains all over it? Or the antique armchair now covered in various condiments from messy meals?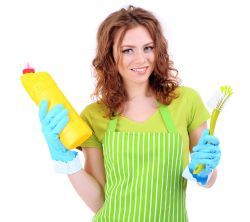 The problem is that no simple machine or even hand wash is appropriate for NW6 upholstery cleaning. This needs to be done carefully with specialised equipment, otherwise there is always the risk that the material will be permanently damaged. This is where we come in. If you call
today then you will be able to speak with a member of our Belsize Park domestic cleaning team, who will happily discuss your specific upholstery cleaning NW2 requirements with you. If you are happy to book with us, we will arrange a date with you that suits you best and we will come to you. We are available seven days a week, for your convenience. Once at yours, we will get cracking, using our special cleaning equipment to clean your upholstery without any danger of causing damage. And what are our results like? Depending on the nature and age of the stain, our results are generally excellent, and we leave our customers feeling satisfied that the job could not have been done better.
Of course whilst you are at it you may wish to use our Belsize Park house cleaning service too. Whilst at your property our NW3 cleaners can dedicate time to performing a full, deep clean of either parts of or all of your house or flat. Again - we provide all of our own cleaning equipment, so there really is no added cost or trouble for you. We also specialise in Belsize Park office cleaning NW3 for those professionals amongst us who need the workplace kept to the highest possible standard of well-being.
The Most Professional and Helpful Upholstery Cleaning is Ready to Help
If you have one or more items of upholstery that need that extra special care and attention, do not hesitate to call Belsize Park Cleaners today on
. We not only believe that we are the best value for money, but we also believe that our Belsize Park cleaners are the most professional and helpful that you will find in the industry. So whether there is an emergency and you need that quick clean to remove a serious stain, or whether you're simply looking to clean up and refreshen all of your household upholstery, give us a call today. We will get the job done; all you need to do is relax!