Why not take advantage of our amazing Belsize Park carpet cleaning NW3 services
Do you live around the Belsize Park area? If so then why not take advantage of our wonderful NW3 carpet cleaning service? Whether you are looking for a general clean, or to tackle a specific set of stains, we at Belsize Park Cleaners will provide you with what you need and all you need to do is call
to get it.
Over time it is inevitable that carpets will begin to show wear and tear. With the daily routine going on week after week it is no surprise; person after person walking from the kitchen to the lounge, upstairs, back down again... your carpets put up with a lot! But whilst general wear and tear over time is inevitable, it is possible to maintain their appearance by keeping them clean and fresh. However, this is no small job; it can take hours and while this is going on it's very tricky not to just step all over the areas you've just cleaned. And trying to fit it in around your schedule and those around you can be tricky.
Stains Are Gore For Longer with the Help of Our Belsize Park Carpet Cleaners
This is where our Belsize Park domestic cleaning team comes in to the picture. Our team will be on hand for any occasion. You may be a tenant and looking for somebody to carry out your Belsize Park end of tenancy cleaning as you look ahead to new horizons, and are eager to make sure you get that deposit back. In that case it's essential that the carpets are returned in at least as clean a state as you received them in. Or, perhaps you've been living in your property for some time now and are simple ready to freshen things up? Whether you're looking to carry out a routine carpet clean or one specifically aimed at a certain endpoint - our NW3 cleaners will be at hand.
So how does the service work? Well - it's simple. You decide exactly which day you would like our team to visit your property. It could be last minute. It could be the weekend. It doesn't matter - we are available seven days a week and will always to our utmost to accommodate your request. If you call us beforehand on
we will happily chat with you about exactly what your specific requirements are and how we can help. Then, on the day, our team will get cracking. Using a special, professional carpet cleaning NW6 machine, they will carefully and thoroughly clean the carpets around your property, leaving them looking as clean as new.
Our Belsize Park Carpet Cleaners Have the Know How to Clean Your Carpets in the Best Way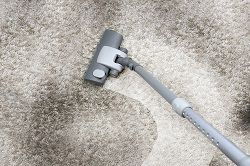 We pride ourselves on our thorough, efficient NW2 cleaning service and we believe that we can't be beaten on price for what we provide. Our aim to ensure that the whole process is as un-intrusive as possible, so we won't be getting in the way of your life at home. We also provide all of our own equipment, so you won't have to worry about a thing. You can request this service on its own or as a supplement to our regular Belsize Park cleaning services, which can involve any kind of deep cleaning NW6, from kitchen to bathroom to general household upkeep.
Being a local service, we are also happy to travel to anywhere in the Belsize Park area. And your property doesn't have to be residential; we will happily visit offices or other work places too for any NW2 carpet cleaning job.
So, for more information or to chat to a friendly member of our Belsize Park Cleaners team, feel free to pick up the phone today and give us a call on
. We will start planning your carpet clean, leaving you with piece of mind and the promise of crystal clean carpets.